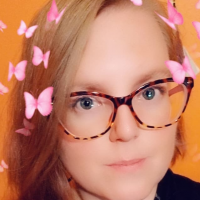 AmberJade McCracken
Fantasy
I'm AmberJade and this is my profile. I live in Alabama, but grew up in and around Texas. (And miss West Virginia) I like reading and writing fantasy, playing video games, and playing fetch with my cat, Zelda.
AmberJade McCracken Books
A book is a mirror; if an ass peers into it, you can not expect an apostle to peer out.
G. C. (Georg Christoph) Lichtenberg